This article is a part of the #WeAreLogiNext series of articles where we focus on people's journeys that power the company.
Our next LogiNextian is Pratik Mahajan, who has been a shining star in LogiNext's engineering team. A UI/UX Engineer, Pratik has been with LogiNext for about three years and has worn multiple hats during this time, showcasing his talent not only as a back-end developer but also in the front-end to improve the product and add to its shine. Pratik is an engineer with a Post Graduate Diploma in Advanced Computing (PG-DAC). He joined LogiNext as a fresher and has grown in leaps and bounds. 
Starting as a backend developer, Pratik soon found his love for UI/UX, and with the support from his seniors, he made a smooth transition. He has played a key role in supporting the product team in shaping one of the best-designed products in the field of logistics automation. What's more, he recently won the 'Employee of the Quarter' award for his motivation, hard work, and determination! And the best part was that he was nominated by not 1 or 2 but 3 leaders, now that's impactful!
Pratik is one of the most easy-going guys who is ever ready to help out his team, whatever may be the situation. He has helped interns with multiple feature releases and is still learning new nuances to take his role a step further. Let's get up close and personal with Pratik (secret: We might have a YouTube star among us) and learn more about his journey. 
LN: Tell us about yourself and your journey to LogiNext.
PM: I come from a typical middle-class Indian family with high values and with great importance on education. My mom is a school teacher, my dad is a CA, and my sister is pursuing her Ph.D. and teaching alongside. After completing my engineering from the G.V. Acharya Institute of Engineering and Technology, I decided to continue my studies with PG-DAC. During my placement, LogiNext was one of the companies which had come for hiring. LogiNext was the company I first interviewed for, and I was quite happy to be selected by the first company itself! The role I started was as a backend developer; however, I was always sure to explore UI/UX design, for which Dhruvil Sanghvi (founder of LogiNext) supported my decision and the team helped me get adjusted to my role as a UI/UX developer. The process wherein one can change their job roles internally is one of the key differentiating factors in LogiNext that makes employees more competent and a great place to work. You are encouraged to explore multiple verticals, be it the backend, UI/UX, or mobile team. One can speak freely with their managers and get the opportunity to work in a section where they feel they can offer better input and help with the company's development plans.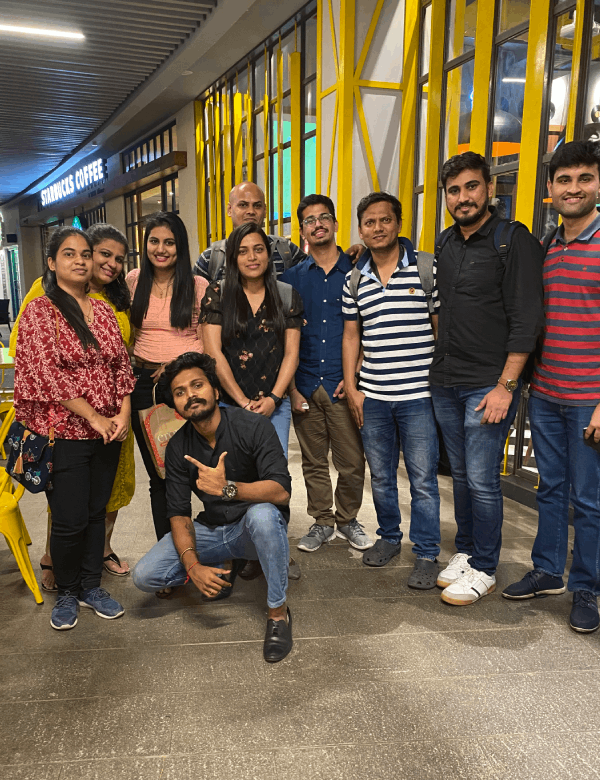 LN: How does it feel to be awarded the 'Employee of the Quarter' award? 
PM: It's an amazing feeling for the hard work to be recognized! But a lot of the credit is due to the people I work with. My seniors, like Manohar Chenna, Swapnil Mhaispurkar, Tejashree Patwardhan, Kanishk Jain, and our PMs, were very helpful in resolving any hurdles that I faced. During my journey at LogiNext, I learned that for any question, you could get 10-different solutions that you would not have thought of by just having a session with your team members. This motivates us to solve queries in unique ways and helps us become multi-dimensional. If you need any secrets, there aren't any to point out as the whole team has collaborated and has worked hard for the past years. Kanishk, Tejashree, Manohar, and Swapnil have guided me through my journey at LogiNext, which has helped me reach where I am today. One of the best advice I was given was that whatever you do, do it heartily and ensure the code will work even after five years. I also got the opportunity to work with the interns, nurturing and assisting them in their development, and helping release some of their features which made me feel quite proud.
LN: The best thing about your role at LogiNext is.
PM: Working at LogiNext has indeed been a blessing for me as it has opened me to a world of opportunities! For instance, initially, I was sure of writing the code and getting the problem solved whenever there was a problem assigned, but after meeting the team, I learned how the problem could have been solved in multiple ways and in an efficient manner that will be future-proof. I also learned new skills and developed as a UI/UX developer. The main reason I wanted to get into UI was to be able to play a role in what our customers are seeing. The backend is equally important but the frontend and design is something that gives me a different high. 
LN: What would you tell new folks entering the world of UI/UX engineering?
PM: Try to figure out the best course that can help you get the necessary knowledge to get started. Today, one can take courses from the likes of Udemy or Coursera and complete them easily and practice several times to start your career. The tip that I would like to share is whatever you do, ensure that it's long-lasting and can last for 5-10 years without any changes. Whenever a person sees your code, they should be impressed and be pleased that no changes are required. Whatever changes are to be made, they should be done around the code. My approach to building the code is that one should have a clear understanding of the objective and have a consistent and precise thought process to ensure a fail-proof code. Once the business required document (BRD) is made, write down the ideas, plan it, have brainstorming sessions with your colleagues and manager, get their feedback, and create a permanent solution that would guarantee the best outcome.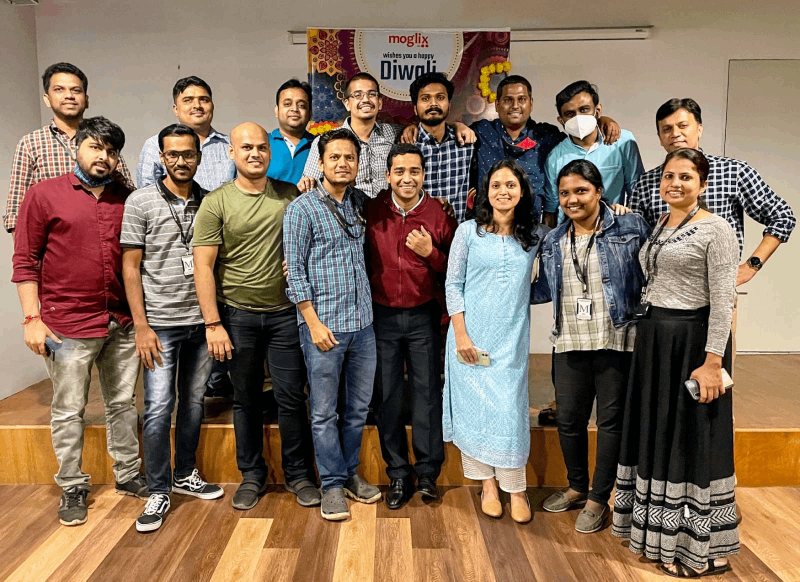 LN: Who are your role models within and outside the organization- 
PM: Swapnil was one of the first people in LogiNext who guided me on the UI/UX developer journey. He always had an answer to offer the right path whenever in doubt. Even if you asked him multiple times, he was always willing to answer and guide you. For me, he was like the one-stop for any doubt I had! 
Manohar is another person I look up to; he too is highly skilled and offers great insights to get started with the project. In my last project, there were many issues with the CX dashboard, which he helped me resolve. He has his unique approach and style, which he implements first by himself and then explains how to take it to the next step. He, too, always has the time or makes the time to answer me or any team member's questions without any fuss. 
Even though I have not had direct interactions with Dhruvil, I have been able to see his vision during our sessions. He is a very straightforward person who has a clear goal in life and knows what steps need to be followed to get the desired result; this is something that I would like to emulate for my projects. 
Outside the organization, it would have to be my parents. They have instilled values like discipline, staying humble, and always giving my best in what I want to do. They have helped me shape to become the person that I am today. 
LN: Any advice that you would like to share with our audience?
PM: Whatever work you are assigned, complete it wholeheartedly. Try getting to a field where you think you are confident about getting the job done. Even at work, there might be days when you are not feeling the best; in such times, it's better to take a break and come back refreshed. Completing your work dedicatedly is important to ensure the best result. 
LN: What is your best memory at LogiNext?
PM: Winning the best employee award for the quarter was undoubtedly the best highlight till now. Also, our LogiNext workcation in the Maldives was something I will never forget. 
LN: What are your hobbies and interests?
PM: Playing cricket and writing scripts are my main hobbies. I have a youtube channel called PandavAss. Click here to Subscribe! We were a group of 5 engineering friends who had started on this channel. I used to write the script for the videos, and since then, it has become a hobby. Writing and performing comedy scripts alongside playing cricket will always be my go-to hobby. I intend to write a complete story that would be ideal for a short film, which I can publish on Youtube.
LN: What is the superpower that you would like to have?
PM: I want to handle CSS problems at the tip of my fingers. As one might know, the client is usually never pleased with the first draft and wants changes in the size, shape, or color; I would like to have a power that will get the perfect design made on the first instance itself using hand gestures.
LN: Which is your favorite book or movie?
PM: I love watching movies. My current favorite is certainly K.G.F. The role of Yash is certainly inspiring, and I take a lot of inspiration from his role. 
LN: Tell us a secret no one knows about you.
PM: As mentioned earlier, I had started a youtube channel, but currently, it has been put on hold. Out of the five, four of us are in IT, and one is doing a film course in Delhi. He is currently a VB director. He has a channel called Yogi Baba Productions with around 350K subscribers. Once he becomes a more famous director or a youtube star, we plan to relaunch our youtube channel with his identity, which will help us scale newer heights faster.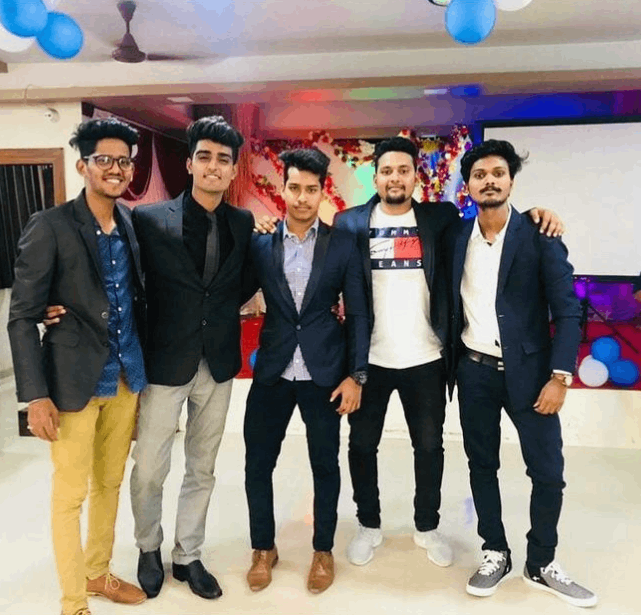 Stay tuned to read more stories about those taking LogiNext to the next level.
We're hiring! Join our team, and be a part of one of the fastest-growing SaaS companies globally.