This article is a part of the #WeAreLogiNext series of articles where we focus on people's journeys that power the company.
Engineers often get stuck to the product and technicalities and miss out on the bigger picture. A true engineer is someone who is thorough with the technical details of a product but also knows the context in which the users are going to be using the product. And Sushant Sood fits this definition perfectly. Having completed his mechanical engineering and serving Mahindra and Mahindra in their Nagpur plant, Sushant wanted to explore the side of client-facing roles, which led to him pursuing Product Marketing at S.P. Jain Center of Management and Research. Combining these experiences, he became a great fit for LogiNext and vice versa.   
Sushant joined LogiNext in April 2019 and has been a key figure in closing accounts across the US, Europe, and India. A razor-sharp knowledge about the product has helped him expand his accounts and is a key figure in LogiNext's Account Management team. In this interview, we get up close with Sushant to know more about him and his journey at one of the fastest-growing logistics technology companies. 
LN: Hey Sushant! Introduce yourself to our audience and tell us about your role.
SS: My name is Sushant Sood; I was born and raised in Delhi and have lived here for most of my lifetime. I stay with my parents, wife, and a seven-month-old kid and am based out of Noida. I have been in LogiNext for over three years and have been assigned a Senior Account Manager role. I cater to the requirements of US and European markets and also handle enterprise clients in India. 
Finding the right balance between family and work has always motivated me to give my best to the organization. I work with the mantra- "Office hours dedicated to the office and the rest for the family." As an account manager, my role is to understand the customer's requirements and see how we can help them in the best manner. I educate clients about the product, solve for their use cases and discuss features of our platform to ensure their problem statements are solved. Aside from the sales part, an account manager should have a complete understanding of the product, understand the culture of the client that we have to pitch our product to, and create SoW and BRD that will help with a seamless connection with our client for a long-lasting relationship and meet their logistics needs. 
LN: Tell us about the switch from technical to sales.
SS: After graduating as a mechanical engineer, I got into Mahindra and Mahindra, where I was based out of Nasik for three years. Later, I wanted to enhance the skills that would make me talk directly to clients and get to know their pain points. I joined S. P. Jain Center of Management and Research, during which I realized my love for a client-facing role, sales, client management, and account management. This helped me transition from a purely technical role to a business management role. I have been in this field for the past decade and hope to contribute my best to ensure maximum customer satisfaction.
LN: How has your journey been at Loginext?
SS: The experience at LogiNext has been unique from my previous organizations. On joining LogiNext, I had little to no experience in logistics, which I wanted to conquer. Soon after joining, I got handed two clients, and that was the start of a fantastic journey at LogiNext. I remember my two clients from which; one was an All-mile client and the other a First-mile-Last-mile client. This experience helped me understand the product better while helping our clients resolve their logistics hurdles and better position our product. The best part is when you are new, and the customer asks about a product, which you may not be sure of, you have to be confident in how you answer your clients and ensure to get back to them to make a positive impression. 
At first, LogiNext didn't have the vast team we have today, so I had to learn most of the product by myself, but the team always understood the situation. Hence when new employees join, I am always ready to help them, give them time to settle, and understand the product and how it behaves. Back then, we did not have the luxury and had to make a mark by ourselves, but that journey taught me many things that has helped me reach the position that I am at today.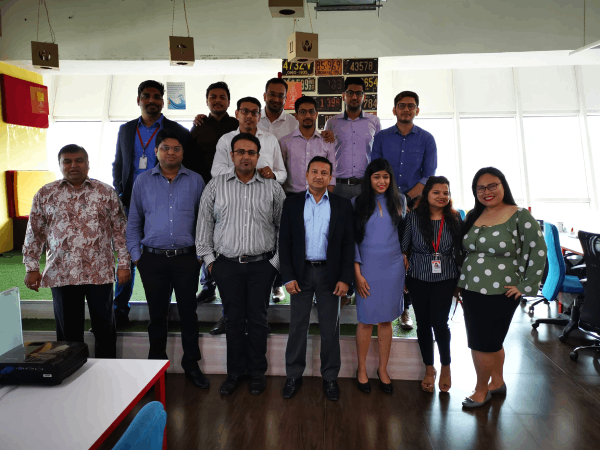 Over time, the product has developed at a rapid pace. We have added many use cases and added clients that serve multiple use cases. It has been an eventful journey for me. As an individual, understanding the product, the culture, how we work, think, understand the SoW, make a BRD, and raise a ticket have been a great learning curve, and I can see our company grow to greater heights with the rapid strides we have been achieving. 
LN: What was your motivation behind switching to LogiNext?
SS: My main motivation to join LogiNext was that I was given the responsibility to handle global markets, as my prior experience was serving Indian clients. LogiNext allowed me to handle clients from markets like the US, Canada, UK, and Italy, where the sailing has been quite eventful. I have recently been appointed for the Nordic region, which showcases LogiNext's trust in me and my abilities, motivating me to develop further. Working in a product company, handling clients based on different regions where different use cases arise, and getting to know a new culture and client expectations from our product is something that I had envisioned when wanting to switch my career from a technical to a sales role. As account manager, I have to ensure maximum client satisfaction, the product is well explained, and the product can offer the desired result that the clients are looking for are some factors that keep me motivated to upscale myself.
LN: Having donned multiple roles, is there something you would like to develop?
SS: I would like to get my hands dirty by getting deeper into the product to make it more robust (showcasing his love for engineering). I want to ensure the problems faced by the client can be resolved at the earliest. As they say, "The grass always looks greener on the other side" I know there are challenges that I cannot handle, but this is something that I would like to develop to help with the faster growth of our product. 
LN: Any tips you would like to share with freshers joining LogiNext?
SS: Discipline is the key wherever you join a new organization. One should be disciplined and have a good work ethic; things will start falling into place sooner rather than later. It's also important to have very clear communication with every stakeholder- team members as well as clients. 
Apart from this, I would suggest picking and choosing your battles on how to handle the clients by ensuring transparency and when to be smart about the process. We work in a fast paced environment and there are several new challenges that'll come up each day! Be prepared, persevere and the results will be great! 
LN: Who are your role models at LogiNext? 
SS: I like working with Dinesh Dixit, the way he thinks, the way he works. Whenever I am in a difficult situation, I tend to put myself in his shoes and think about what he would have done, which has helped me greatly close numerous deals.
I also look up to Dhruvil Sanghvi, and still remember his words- "The more you talk about a problem, the bigger it becomes in your mind." So, if you are given a task and keep getting bogged down by the enormity of the task, you will be on the back foot. But the moment you start saying- "I can do it, I will do it," will ensure you are on the right track. I always try to keep a positive mindset that keeps me in sight of my goal.
LN: What has been the most challenging product aspect to sell during client meets?
SS: All mile is undoubtedly the one that offers me the best pleasure. It brings the most challenges, which are something that one should get to enhance their skills and knowledge about the product. The last mile, though, has its challenges; the all-mile success gives me a high. You have to present clients with multiple options and showcase to them that if ABC doesn't work, we have a workaround for that, and if even that doesn't work out, our dedicated engineers would have it built for the client, which can be used as a use-case for our prospects.
LN: Any advice you would like to share to make work-life more comfortable? 
SS: Learn the product in and out; if you know the product well, then there is no meeting that you can't crack. This will give you the confidence to face any client and ensure an easier sale.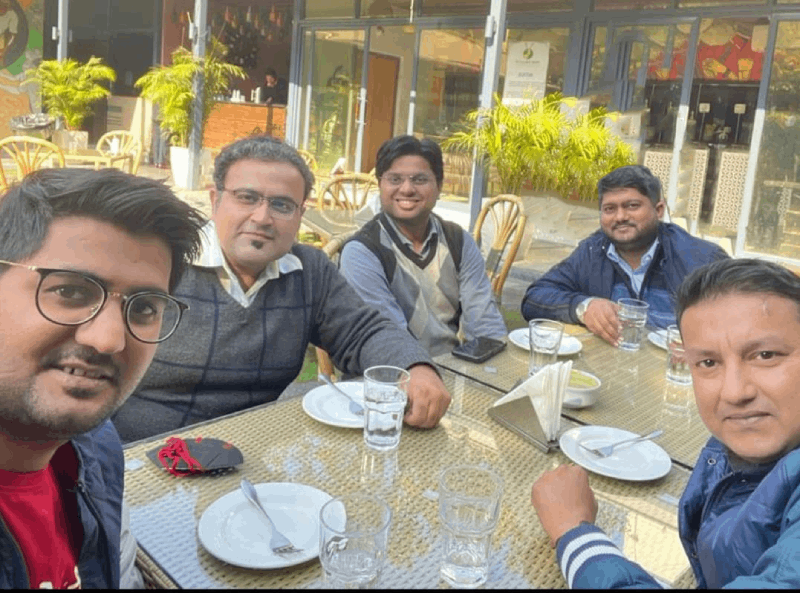 My general advice would be to be happy and love your work; if not, it will soon become a problem. You have to push yourself out of your comfort zone to ensure growth.
LN: Any favorite book or movie? 
SS: I am not a book or a movie person, but I loved the Wolf of Wall Street and Scam of 1992. If I feel stressed, I tend to watch a comedy show or a movie to ensure a good laugh and keep myself refreshed.
LN: What are your hobbies and interests?
SS: I like watching sports, whether it be French Open (Tennis) or any live-action. I follow football wholeheartedly; EPL and Champions League are at the top of my list. I am a Manchester United fan and am disappointed with the team's performance, especially in the last two seasons, but with Ronaldo coming back, I hope they can be back to their best and bring back the glory days. Besides sports, I am into trading, where I have invested in stocks and keep myself updated regularly. Also, my little one keeps me busy nowadays, being pampered whenever I am at home.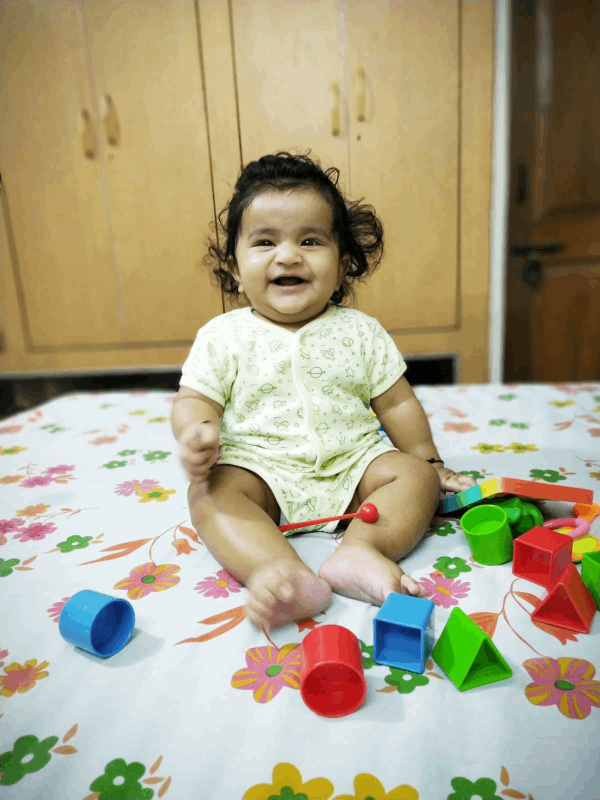 LN: Any tips that you would like to share on investment? 
SS: Read, read and read! Do your research, invest right and sit tight. Investing.com, StockEdge, Trendlyne are some sites I refer to before investing. A few apps I have subscribed to provide me updates on which promoter is buying which shares, promoters buying their company shares, and why are promoters selling their shares. I ensure I do my research thoroughly because when you invest, you should have your conviction and not blindly trust your friends. 
LN: If you had a superpower, what would it be and why?
SS: I would like to have the skills and discipline of a Christiano Ronaldo and score goals. With the intensity and discipline that Ronaldo brings, having the same will undoubtedly help me close my deals faster, which will help with the completion of my goals!
LN: Any hidden talent that you would like to share? 
SS: I used to play badminton quite well, and when the badminton tournament was announced, I felt I had lost out on an opportunity, as I was not as fit as I used to be. I would certainly enroll if a competition is organized within the organization.
Sushant concludes the interview with a quote-  "Life is more than work, always find time to do things that makes you happy."
Stay tuned to read more stories about those taking LogiNext to the next level.
We're hiring! Join our team, and be a part of one of the fastest-growing SaaS companies globally.