This article is a part of the #WeAreLogiNext series of articles where we focus on people's journeys that power the company.
This is the story of Rinkal Keniya and her journey from being a fresher to one of the most talented campaign specialists within LogiNext's marketing team. As is the case with many Indian households, Rinkal, being one of the brilliant students, had to become an engineer. However, within her first year at college, she was clear that she wanted to pursue Marketing. Her natural flair for being an outgoing person also made her a good match for the role. She comes across as being one of the most motivated and positive people in the organization.  
Rinkal's primary role (in corporate terms) is to open new business opportunities and reach the right audience with the correct brand positioning at LogiNext.
During her campus interview, LogiNext was one of the recruiting firms she applied to, and grabbed the opportunity to join the company as a lead generation specialist thus entering the domain she wanted to. Working under the keen eyes of her mentor manager Shreya Bagaria Dongre, Rinkal soon found herself managing multiple live projects. Within her first year, she has managed to become a regional campaign manager, growing leaps and bounds, and becoming a core member of the marketing team.

Though there have been numerous challenges she had to face, she was able to complete them with her determination and the guidance of the marketing team. One of her traits of being calm and composure helped her overcome the challenges as well.
 
About the role and tips for freshers joining the organization
 
The marketing team is the face of any company. As the first touchpoint of a B2B organization, it is also a place of immense responsibility.  "I take pride in being in a group that opens up opportunities for the business," shares Rinkal.
She mentions, "LogiNext helped me with the overall growth, not just as a campaign manager, but understanding the product in detail, and knowing the vision and mission of the organization."
When enquired what would be her advice to other fresh graduates starting their careers, she suggested "I feel that keeping an open mind and believing in oneself is the key to success for any fresher. Though not all steps might be successful, you learn the best strategies to help you in your overall growth. Absorbing like a sponge, grasping knowledge from all corners is necessary. Communicating with teammates and colleagues from different sections will help to expand your product knowledge," she adds as a tip for freshers.
Within the first year on the job, she has learned a lot and is still picking up new learnings from leaders like Dhruvil Sanghvi, Mradul Khandelwal, and Keyur Shah. "I enjoy working with the entire team. Everyone- Kush, Samarth, Jubin, Himangshu, Vivek, and Onkar brings something special and I like the energy, positivity, and determination that motivates us all. Kudos to all!" she exclaims.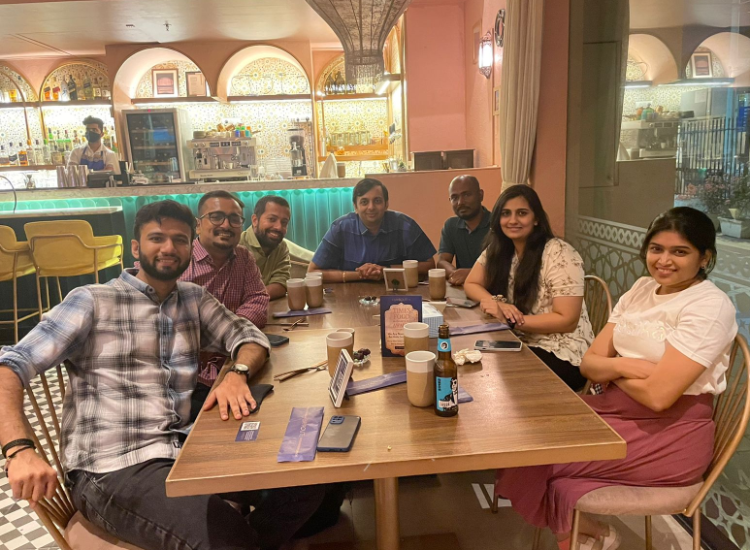 Hobbies, role models, and exciting facts
Rinkal is someone with whom you will always find a smile on her face. She loves to give back to society and is part of four NGOs. Her love for baking, cooking, and painting is something undeniable.  "Baking is something I can do day in and day out," she shares.
For Rinkal, her mom is her true role model. Being a homemaker, she has the best knowledge and understanding of all that is going around. On the changes she would love to see in the world, she states- "Finding the right balance between house and work is still something most women haven't conquered. I would like to ensure that no woman would have to put in the extra effort to find the right balance."
One of her best-kept secrets in LogiNext to date is the fact that she's a kickboxing champion! Well, we now know who to not mess around with! The sport has made her more persistent, as well as "Ziddi" which means that she strives hard, chases, and gets what she wants. 
Finally, when asked about the key takeaways from her stay at LogiNext, she mentions the growth culture the company has provided her as being one of the major enablers for her success. "The company and its leaders put their trust in you and provide you with guidance when needed, which in turn allows and motivates us to give our best." She stresses the importance of not being emotionally attached to work to succeed in this environment. This helps one stay focused on one's own work and succeed. "Being open-minded and doing what you feel is right is something that I have learned the hard way! It has been a great journey with LogiNext till now and I look forward to the coming times!"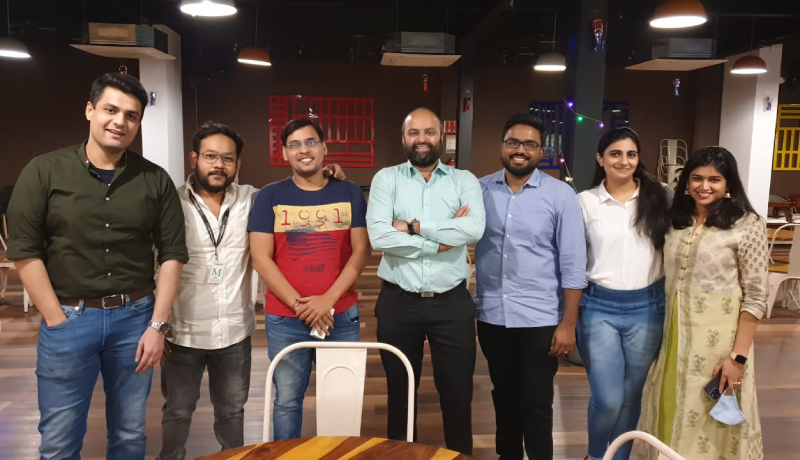 Stay tuned to read more stories about those taking LogiNext to the next level!
LogiNext is hiring! Join our team, and be a part of one of the fastest-growing SaaS companies globally.