This article is a part of the #WeAreLogiNext series of articles where we focus on people's journeys that power the company.
In today's blog, we have the kind and gentle-spirited iOS developer from the mobile team, Vishal Jagdale. His love for coding and always-ready-to-learn attitude has helped him understand the product and ensure client deliveries are immediately met. Within his first year at LogiNext, Vishal has been a crucial part of the technology team to up LogiNext's mobile game. His hardworking nature and the ability to get projects completed without too much noise may keep him out of the spotlight but with this post, we intend to change that! His team members often compare his role to that of Cheteshwar Pujara in the Indian cricket team. Vishal is a rock-solid team player.
This quality of Vishal reminded me of one of Annie Frank's quotes from "The Diary of Anne Frank," which reads- "In the long run, the sharpest weapon of all is a kind and gentle spirit." Read on for an in-depth story on Vishal's journey at LogiNext:
LN: Hey Vishal, introduce yourself to our readers. 
VJ: My name is Vishal, and I have joined LogiNext as a software developer (iOS) in the mobile team. I live in Rabale, Ghansoli, and was born and raised in aamchi Mumbai (our Mumbai). Me being the youngest of three siblings, my family has always supported me through thick and thin, helping me reach the summit and scale further. I am married and have an 18-month-old daughter named Siddhi. On completion of my graduation in Computer Science from PDEA's College of Engineering, I started as an intern in a QSR Saas-based company and was promoted to a software developer position during my 5-year journey. This stint offered me great exposure to working in a SaaS environment, which made the switch to LogiNext a smooth process. 
LN: What was your motivation to join LogiNext?
VJ: Everyone likes to have a comfort zone when they work. Me being a developer, I am grateful to the previous organization that helped me train right from an intern to the role of a software developer. I was happy with my role but felt the need to expand my creativity and knowledge to other use cases in SaaS industries. When I first interviewed for LogiNext, I went through the website, I was motivated just by the vastness of the areas we focused on and had multiple use cases to work on. The value and experience I could bring to the table were my primary motivation for joining LogiNext. It was the perfect platform to showcase my talent, express myself and improve my knowledge in the SaaS industry. 
LN: What was the transition to LogiNext like?
VJ: As a developer, it's important to stay updated on the latest trends and understand the latest coding techniques to be ahead of the competition. After completing five years at my previous organization; I was ready to take my skills to the next level and accept new challenges, which is when LogiNext hired me for the role of a software developer. 
In the beginning, it was a bit difficult as LogiNext used a different coding platform from what I used to do in my previous organization. I learned from my team members and seniors, and I soon realized that teamwork plays a massive role in LogiNext. Everyone is keen to help each other out to ensure no delays in the project and they make you feel comfortable. My seniors have helped me adapt and offered great feedback to improvise on the architecture, helping improve my confidence. The LogiNext product is vast, and the journey has been quite interesting. Getting to develop mobile and web applications and solving challenging problems has made the switch more enjoyable.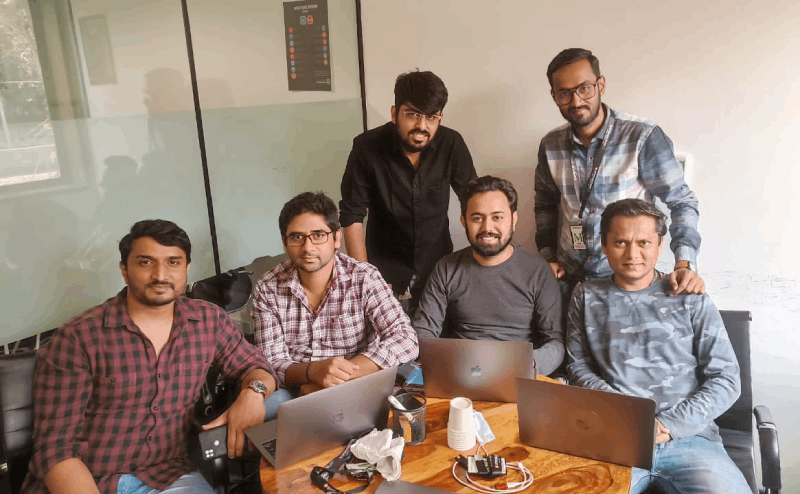 LN: What is your daily routine at LogiNext like?
VJ: The mobile team has one of the best routines at LogiNext. Every morning our team has breakfast together; during that time, we brainstorm about the latest tech. and advancement that has taken place, discuss the new features, and how we can implement them in our product. After which there is a stand-up call where we discuss the work we have scheduled for the day and find the best solutions to complete them at the earliest. After completion of the task, we take lunch and go for a walk. On returning, we get back to work and have some gaming sessions in between to relax our minds. At LogiNext, we get the perfect blend of work and play, keeping us fresh and motivated.
LN: Any aspect that you would like to develop?
VJ: As I stated earlier, I want to keep learning new languages and work on different platforms to enhance my skills. I want to improve how I can communicate with someone, especially about the work I have done so that anyone can understand the work and effort put into resolving a bug or the release of a new feature.
LN: What would be your advice for freshers or experienced people wanting to join LogiNext?
VJ: Whether it be a fresher or an experienced person, understanding your domain (developer, marketing, account manager, etc.) and the product will play a crucial role in your development. Try to completely understand the product, and keep working on your technical skills. Always keep your basics clear before jumping to something new. Every month some new technology will come up, so one has to be prepared to put in the extra hours that will help you solve queries faster and enhance your skills at the same time.
LN: How would you describe the working environment at LogiNext?
VJ: The work environment is undoubtedly fast-paced compared to my previous organization. When we get high-priority tasks, things can get quite heated up, with a laser-sharp focus on the task and joining late-night calls to ensure client needs are fulfilled. Else the environment is calm and easy-going. Each organization has its way of settling priority issues, and this is something one should be ready to handle for better learning and growth. While handling pressure is something I have learned, I am prepared to meet the challenges; ensuring better learning and growth. I also love that after such tense periods, our work is appreciated with awards, and recognition, which further increases our motivation to perform well.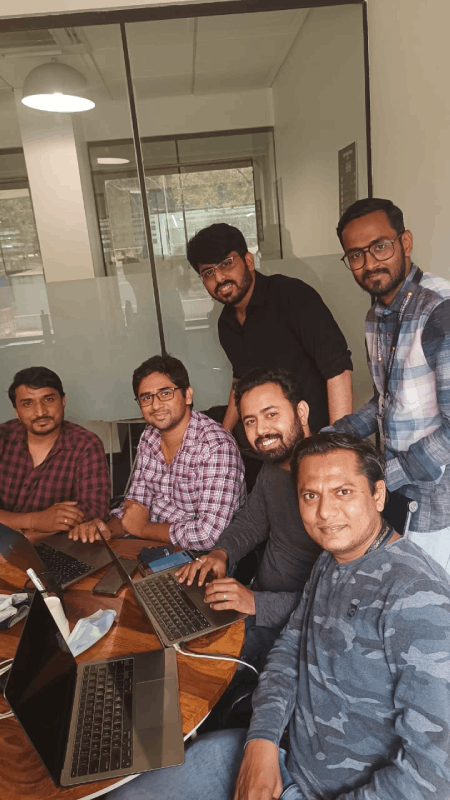 LN: Who are your role models within and outside the organization? 
VJ: The one name that pops into my mind is that of our CEO, Dhruvil Sanghvi. I like the energy and power he carries along; it can get you charged instantly. As a developer, I sometimes get frustrated and feel down on any deals on project completion. Dhruvil is a powerhouse, he never lets the pressure get to him, and this is what inspires me to keep moving forward when I am at my lowest. I would also like to shed light on the whole mobile team that works together like a well-oiled engine to ensure all the tasks are completed on time and without much hassle.
Outside the organization, my idol is Sachin Tendulkar. Being a huge cricket fan, I feel he was the idol of many Indians and was a great servant to the Indian cricket team.  
LN: Coming to cricket, what was the feeling when you were sold at the highest bid for this season's LogiNext Premier League (LNPL)?
VJ: When the auction started, I never knew I would be the player sold at the highest bid. It was surreal when my name came up, and the bids kept rising. It was a eureka moment for me and certainly one of the best moments at LogiNext. I would have loved to get the money in my account (laughs aloud),  but unfortunately, those were just points. 
Note: Vishal was brought for 2400 points, which was eight times the base price for most players (300 points). Each captain had 9000 points to make the team, Vishal himself accounted for almost a third of his team's purse. #crazystat
LN: What are your hobbies and interests?
VJ: You will hardly find me in my home. My wife knows I can't be sitting idle at home, so I take my family out on weekends or else enjoy with my friends. I also like to watch live cricket matches in the stadium whenever I get a chance. If I am home, I like to binge-watch any new TV series. Now that I have a kid, I have become more mature. Parenting is a good challenge that I enjoy.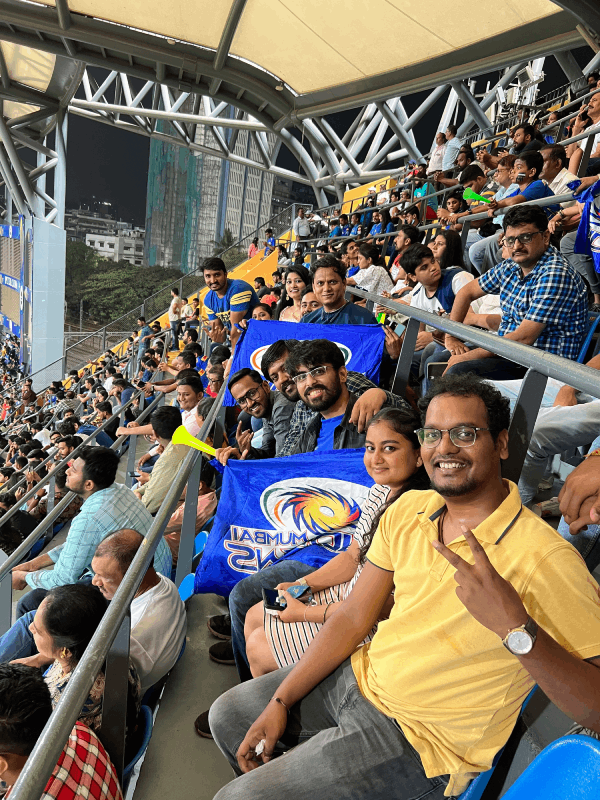 LN: What would be a superpower that you would like to possess? 
VJ: I would like to be Iron Man. Anytime there is a situation like an Endgame, I would be able to finish the job for my team. 
LN: We have been told that you have the knack of getting things done without much fuzz- 
VJ: I have learned that it's better to complete your job with utmost dedication and without creating too much noise for the task provided. During work, I share the positives and negatives with the team. I feel it's important to share to help oneself grow, whether it be skills/ knowledge or any aspect that you think can be improved upon. As they say, "All fingers are not equal"; hence teamwork and support to others are crucial for self and team development to improve productivity and reach the goal.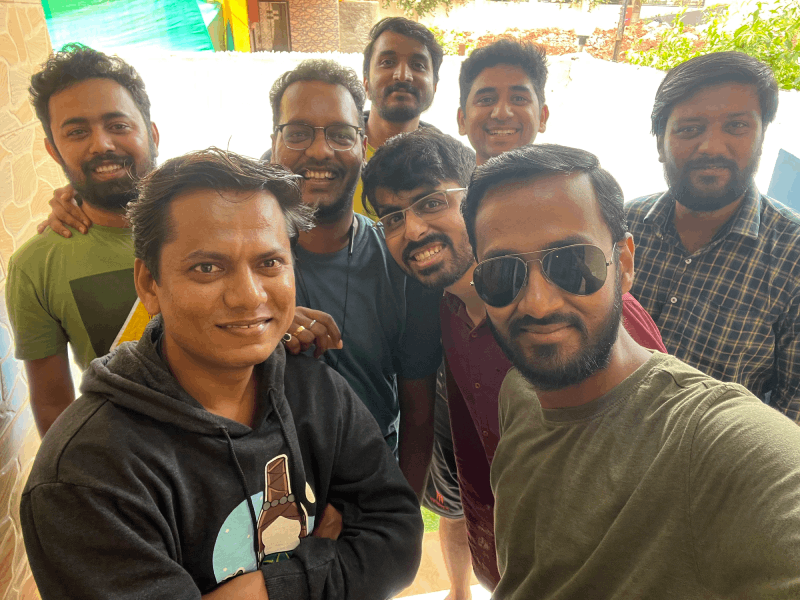 LN: Favorite movie?
VJ: I like to watch movies. My all-time favorite is 3 Idiots. It resonates with me on many levels, from living in the hostel to completing my engineering. 
LN: Any secrets you would like to share?
VJ: My family comes from a musical background known as Varkari in Marathi. In a group, we play different instruments like the harmonium, tabla, and mridangam. I have learned to play Mridangam for 6 years and am pretty good at it. The western influence on bands is quite visible in the metros cities, which has led to people losing interest in old classical Indian instruments. My teammates keep insisting to bring the mridangam to be played at LogiNext. I am open to playing it on the right occasion. 
LN: If you had the power to change the world, what would it be?
VJ: I would like the place to be war-free, especially avoiding situations like the Russia-Ukraine crisis. I don't want to be the first to act or fight. I think communication can help resolve most differences and ensure a happier place to live.
Stay tuned to read more stories about those taking LogiNext to the next level.
We're hiring! Join our team, and be a part of one of the fastest-growing SaaS companies globally.