2021 has been a momentous year in many different ways. With the pandemic changing lives in ways one never imagined, the use of technology became all-pervasive and businesses have had to go through a massive digital transformation to meet the current demands. At LogiNext, we've been pushing the envelope for automation in delivery management and supply chain for nearly a decade and 2021 seems like the year when software for logistics and the entire SaaS model has come off age. 
Opening the year with a bang, LogiNext's Delivery Management Platform announced new features like – Predictive ETA, Advanced Route Optimization, and an extensive Integrations Marketplace. 200+ enterprises in 50+ countries use the LogiNext platform for reducing delivery costs and improving the end customer experience.  
LogiNext on the Top 20 fastest growing SaaS companies on Latka 250! Latka 250 is an index that tracks the growth of SaaS companies across the world and coming in the top 20 of this list of fastest-growing SaaS firms is a thrilling badge to have. 
We also announced a huge client partnership in this month with AmRest which is the holding company of brands like KFC, BurgerKing, Starbucks, and Pizza Hut. AmRest operates 2300+ restaurants in 26 European countries. LogiNext is extremely pumped about this partnership which is delivering happiness to millions of customers every day! 

Yes, you heard that right! After a year of being cooped up safely in the homes, we felt it right to take the entire team on a safe and secured workstation to the Maldives. A week of meeting in person, a LOT of fun and some work refueled the entire team for the year to come and deliver our best! [LogiNext Workation Culture]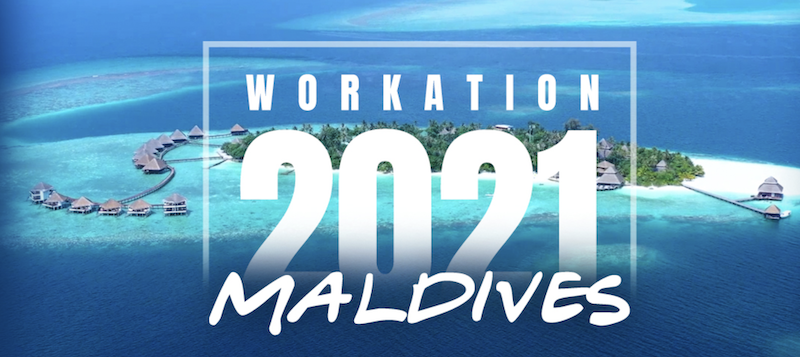 On the back of the annual workation, LogiNext's success in helping brands undergo digital transformation and bring in digitization and automation with respect to delivery management got recognition when a major client partnership was highlighted on the New York Times Square. See LogiNext CEO Dhruvil Saghvi's reaction.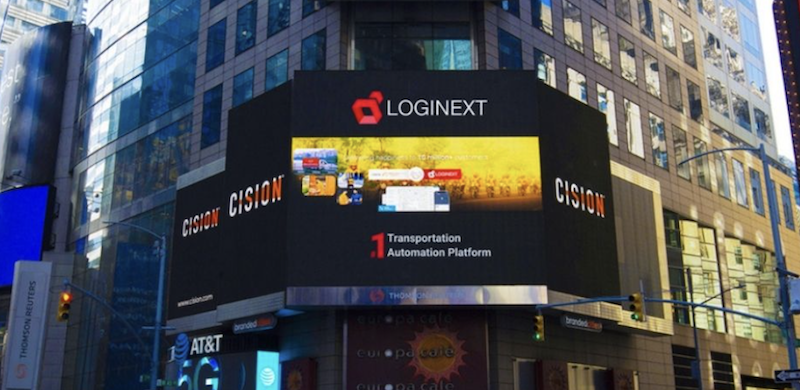 With home deliveries becoming the norm, using technology to efficiently manage online orders and deliver them in the most efficient manner became critical. LogiNext's features which allow for Hybrid Delivery Channel Management made a lot of sense for QSR (Quick Service Restaurant) Chains and Postal companies which meant a greater impact by the LogiNext platform. Onwards and upwards! (blog)
As the platform usage increased with more than 12.5 billion location data points, we could make a greater impact on the environment by providing efficient routes for deliveries.

LogiNext has tracked more than 240 million miles and a reduction of 15-20% in terms of distance traveled has resulted in the reduction of GHG emissions up to the tune of 50 million pounds.  
At LogiNext, we're at the thick of action powering millions of last mile deliveries across 50+ countries and tracking location data points upwards of 12 billion. Our SaaS platform gives enterprises like PizzaHut, BurgerKing, McDonald's, Walmart, Carrefour, 7-Eleven the ability to have complete visibility and tracking capabilities over their supply chain right from the first mile (B2B fulfilment) to the last mile (delivering to the end customer with a superior customer experience). Watch this video where some of the who's who of the QSR (Quick Service Restaurant) industry speak delivery automation:
This month ushered in a major security update with the addition of Okta as a partner. The LogiNext MILE and HAUL platforms are compliant with the latest security standards like SOC 1,2,3, ISAE 3402, ISA 27018, among several other.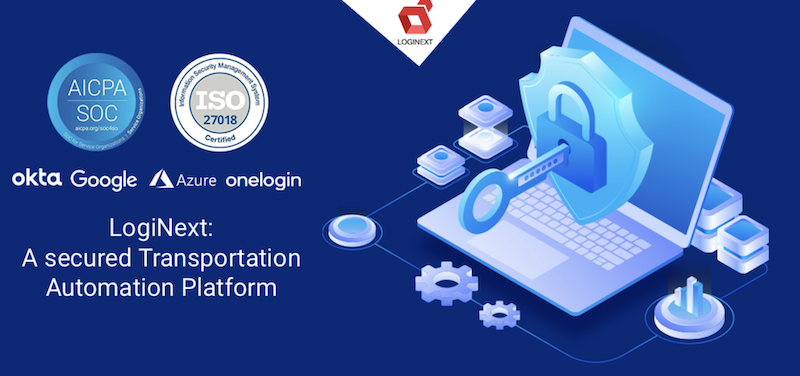 "Data security is one of the bedrocks and foundational pillars that hold the LogiNext Transportation Platform. A dedicated team of engineers and analysts continuously ensure rigorous testing and stay up to date with the latest technology to ensure all data within our systems is safe and secure," said Dhruvil Sanghvi, CEO of LogiNext.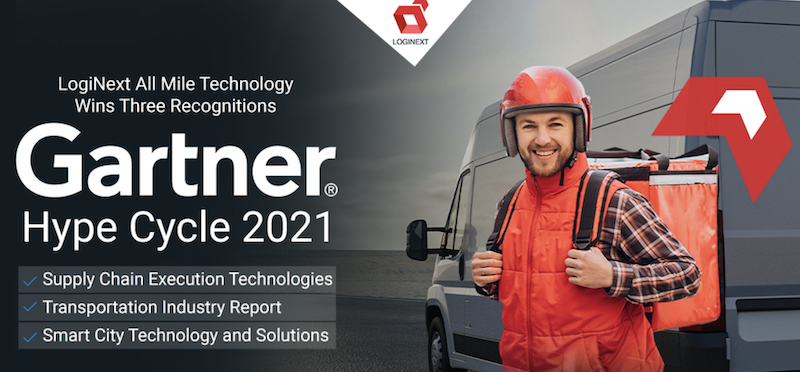 On top of this, August also brought in three mentions on the Gartner's Hype Cycle for LogiNext which is a huge thing! "We've been working with some of the progressive QSR, Retail and Postal brands for optimizing and automating last mile deliveries which have resulted in significant operational efficiencies and a big upward spike in end customer satisfaction. These recognitions from Gartner for our last mile technology is a great validation for the tremendous effort our teams have put in," added Dhruvil Sanghvi.

With the physical world opening up, we are seeing a revival of physical and hybrid events where we interacted with more than 1000+ top representatives from the domains of digital transformation, supply chain management, and delivery automation.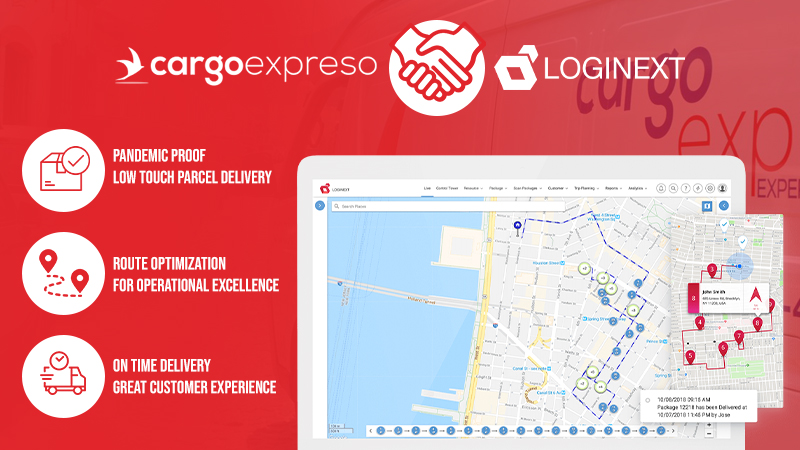 This month marked onboarding of more Courier, Express and Parcel companies into the LogiNext family. Cargo Expreso, a large Central American player went live with the platform to automate parcel delivery.  "We started this transformation some years ago and today, in partnership with LogiNext, Oracle and KPMG, we continue this process by adopting new technologies that can easily fit existing systems and that will contribute to the growth of the company," expressed Mario Tejada, Chief Executive Officer, Grupo Almo (holding company of Cargo Expreso)

Apart from Client Onboardings and Product Updates, one interesting trend of 2021 has been the rise of 'logistics automation' as a skill set. 50,000+ supply chain professionals have undergone the LogiNext certification and the trend is on the rise.
 
With all the euphoria of the year, we're looking forward to carry forth the enthusiasm over to 2022! It has been a crazy year for SaaS across the world and we're glad to be the torchbearers of this trend. The future of Logistics and Delivery Management is going to be automation and we're here to make it a reality for your brand.