The global market for parcel delivery management software was valued at $749 million in 2021 and is expected to grow at a CAGR of 6.8% from 2022 to 2030. [

1

]
Cloud-based parcel delivery management software is expected to dominate the market. The scalability, cost-effectiveness, and flexibility offered by them are driving their adoption among enterprises. [

1

]
The drastic growth of the eCommerce industry has led to an increase in demand for fast and reliable delivery of products and has led to the adoption of parcel delivery management software. [

2

]
Asia Pacific is expected to hold the largest share of the parcel delivery management software market owing to the high adoption rate of e-commerce followed by North America. [

3

]
All of us might have ordered something online in the past few months (maybe a few days). But have you wondered how it magically appears at your doorstep within a few minutes or by the next day? Well, behind the scenes, there's a lot that goes into making sure your parcel gets delivered to you on time and without any damage. One crucial piece of technology that makes this happen is parcel delivery management software.
What is parcel delivery management software?
Parcel delivery management software helps retail, eCommerce, CEP, CPG, and F&B businesses manage their delivery operations. Right from tracking packages to optimizing delivery routes and managing the delivery personnel. This software plays a crucial role for logistics providers,  eCommerce, and traditional businesses with parcel delivery to customers.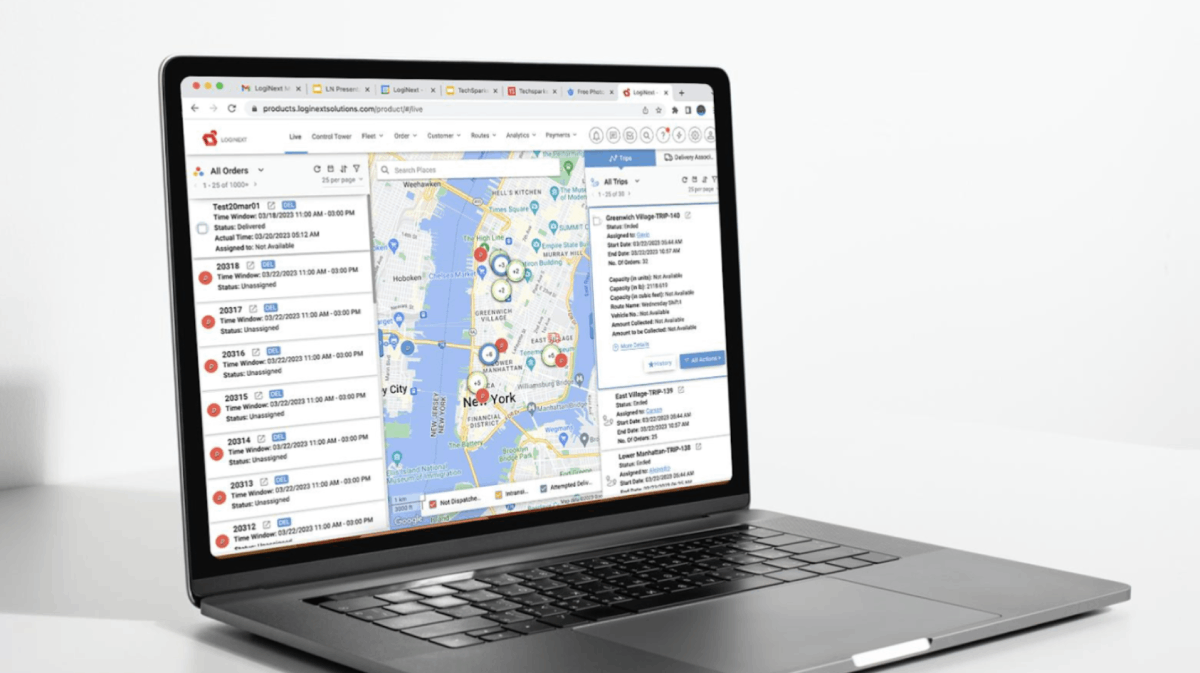 Parcel delivery management software can save businesses time, money, and resources, while also improving the customer experience by automating and streamlining their delivery process.
Types of USPS postal delivery service.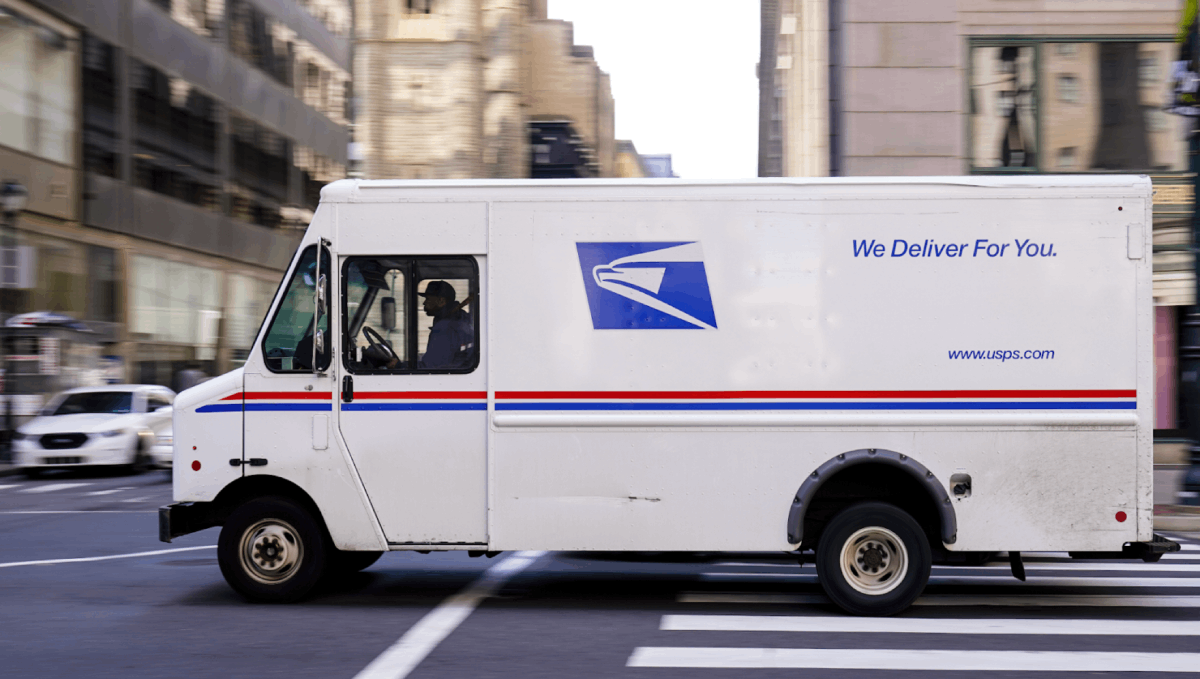 The USPS makes use of parcel delivery management software that can help them segregate their parcels based on the type of parcel delivery. This allows them to assign the right vehicles and drivers who will carry out the postal delivery. Some of the services offered by USPS postal delivery include-
– First Class Mail

– Priority Mail

– Priority Mail Express

– Marketing Mail

– Periodical

– Package Services
First Class Mail- Are you looking to parcel lightweight products? First Class Mail is a popular choice for many. Boosting a delivery timeline of 1-3 days, it offers a cost-saving option for eCommerce businesses to get their parcel delivered.
Priority Mail- They are considered the best value-for-money postal delivery service. The delivery might take 2-4 days to be completed but comes with a lower shipping cost. Ideally, the total cost covers how far the parcel has to travel to reach its delivery address.
Priority Mail Express- Want to get your parcel delivered at the fastest possible duration? Priority Mail Express is your go-to postal delivery service. USPS guarantees 1-2 day deliveries. E-commerce businesses usually choose this delivery service if they need overnight or next-day delivery. The rates are calculated based on the weight of the parcel and how far it needs to travel to reach its destination.
Marketing Mail- Are you looking for a post-delivery service to send marketing collateral like flyers, catalogs, and coupons? This postal delivery service will be your go-to choice. They usually have a constraint to meet a minimum quantity of 200 pieces or 50 pounds of mail.
Periodical- Similar to marketing mail, these are used by businesses that need to send parcels like newspapers, magazines, or other forms of physical publication.
Package Services- These parcel deliveries are divided into three categories of mail- Bound Printed Matter, Media Mail, and Library Mail. They are mainly intended for single-piece mailings. They don't receive expedited service nor free forwarding and return.
How does Amazon use the postal service for deliveries?
With consumers demanding faster deliveries, Amazon has tied up with third-party sellers to get the parcels delivered on time. Approximately 60% of Amazon's extensive fulfillment network uses USPS, UPS, or FedEx for parcel delivery. [4]
Recent developments show that Amazon wants to increase its in-house deliveries to save costs on outsourcing parcel deliveries. Nicholas Farhi, a partner at OC&C Strategy Consultants stated "Amazon's shipping costs will be cheaper because it's using non-unionized labor and labor that works more entrepreneurially".[4] This allows Amazon to enjoy cheaper parcel delivery in densely populated areas.
Also Read: 5 Critical Features To Look For In A Delivery Management Solution
What's the difference between postal delivery and courier delivery?
Whether it be postal delivery or courier delivery, both are used to get the goods delivered to a person's home or business. The main difference between them is the services offered and the pricing. The best parcel delivery management software can be used to manage both- postal delivery and courier delivery.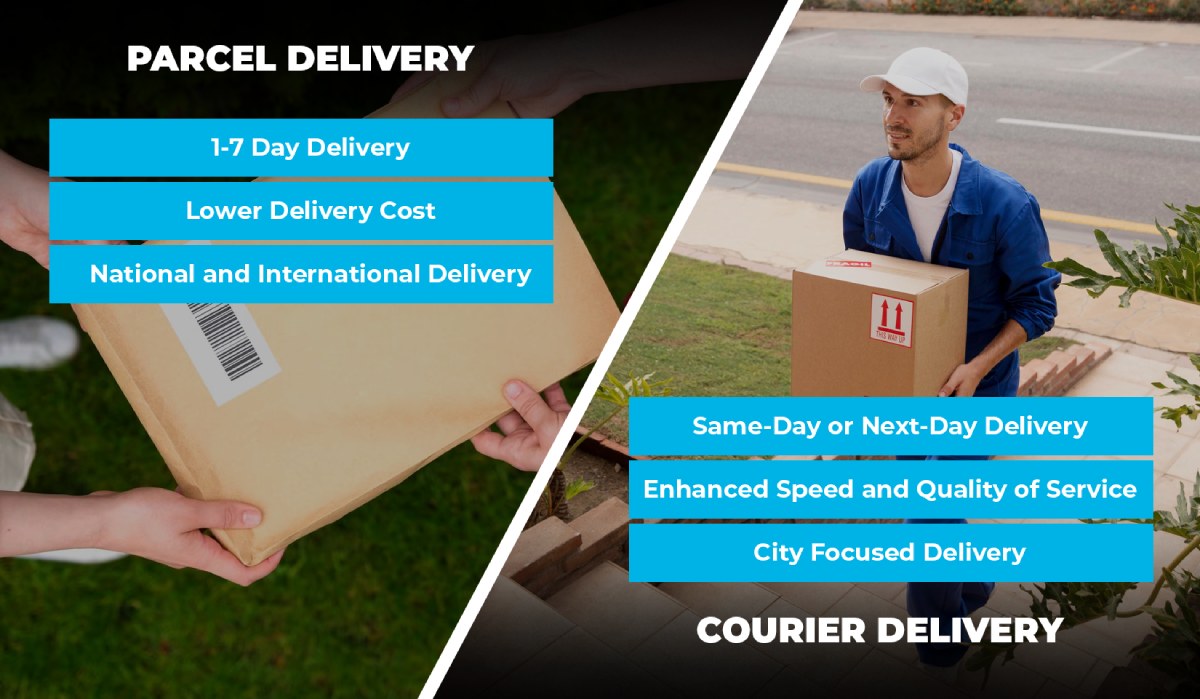 While postal delivery is used to deliver goods within 1-2 days based on the type of delivery service chosen, courier delivery gets the delivery completed within the same day or the next day.
Postal delivery is cheaper when compared to courier delivery. This is because you have to pay extra for enhanced speed, reliability, and quality of service. Courier delivery also offers better handling of goods and live-order tracking. 
Courier delivery is mainly focused to get the delivery completed within one defined city or greater metropolitan area. Postal delivery can operate nationally and internationally.
Buy the best parcel delivery management software
The major players operating in the parcel delivery management software market include LogiNext, Shiprocket, Metapack, Shippo, etc. LogiNext offers the best parcel delivery management software to help businesses take off by creating and managing efficient delivery routes to get parcels delivered at the earliest.
It offers businesses and customers real-time visibility for its deliveries, ensuring maximum customer satisfaction. Label printing and barcode scanning features allow for easier dispatch for postal and courier services.
Lastly, invoicing and proof of delivery will help businesses keep track of the number of successful deliveries. Using the parcel delivery management software will also offer insights into courier and parcel delivery operations. These details will help the business find where it can improve its courier and parcel operations to stay ahead of the competition. 
Don't compromise your business efficiency for postal and courier deliveries. Click on the red button below and speak to our expert to find the solution to your delivery hassle.